Our platform has the capabilities of creating a Digital Storefront for businesses, so that they can move their physical stores online.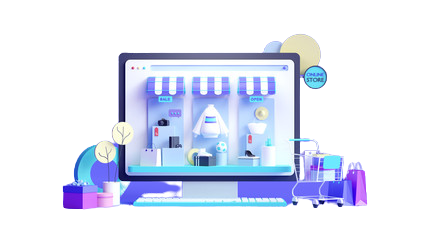 One platform for all your commerce
Every template comes with its own intuitive settings so you can quickly and easily customize every facet of your Storefront.

Whether you view your store on a desktop computer or on a handheld device, it will adapt and display beautifully.
You can accept Visa and Mastercard the minute you launch your store.
You can display product categories; recent, featured, on-sale, and top-rated products all from your homepage.
Use your own domain name, or we can provide one for you and
Everything from marketing and payments to safe transactions and shipping is handled by us.
DESIGNS TO LAUNCH YOUR
STORE QUICKLY AND EASILY
Our Digital Storefront solution is clean and simple by design, a good starting point from which to customize and match your brand and store.

"Sign Up" button to start the process of your storefront.
The signup form and submit to us.
Your product image, product prices, product weight and comapny brand guidelines.